HIZAL ELECTRIC  DISCHARGE INDUSTRY & TRADE LTD.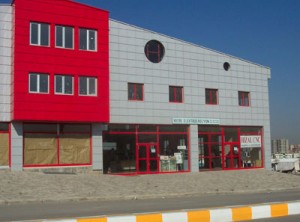 HIZAL Ltd. was established in 1974 and since then has produced more than 2500 Machine Tools , Test and Measurement Systems and Special Equipment for Private Firms , Institutions and Universities in Turkey and Abroad..HIZAL Ltd. has extensive knowhow and experience in high voltage test equipment and HV insulation design and materials. In the past 20 years , The firm has been manufacturing
Impulse Generators in the range 200 – 2400 kV, 3-120 kJoule,
HV AC test transformers up to 600 kV,
Partial Discharge Measuring Equipment for 50-100 kV,50 Hz. & 120 Hz.,
High Current Sources of 25 kA , 50 Hz.,
25 -100 kA Impulse Current Sources
All these equipment has been consistently maintained and serviced to a high level of customer satisfaction.
The Firm has also manufactured more than 2000 EDM machine tools , CNC machine tools for various applications in the metal working industry , sheet material cutting , wood , marble and foam machining , model manufacturing machines , routers etc. . over 100 CNC machines were produced by the firm.